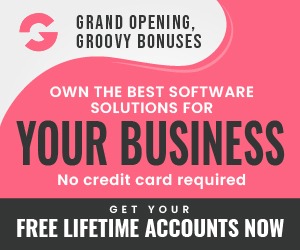 Saskatchewan Leads Provinces In Building Construction Investment

Saskatchewan first among the provinces in year-over-year growth Today, Statistics Canada released June 2022 Investment in Building Construction numbers, which showed Saskatchewan with a 63.0 per...

Saskatchewan Expands Covid-19 Booster Eligibility to 18+

Saskatchewan is expanding the eligibility for fourth doses (second booster) of COVID-19 vaccinations to all residents aged 18 and older who have received a third dose four months ago or longer...

Saskatchewan Continues to Help Displaced Ukrainians Fleeing the War

On Friday, August 12, 2022, Premier of Saskatchewan Honourable Scott Moe joined representatives from Solidaire and Open Arms, two international humanitarian organizations, to sign a memorandum of...

Inquest Into the Death of Jayde Charles

A public inquest into the death of Jayde Charles will be held September 12 to 16, 2022, at the Saskatoon Inn and Conference Centre at 2002 Airport Drive in Saskatoon. The first day of the inquest...

$5.6 Million Highway 21 Bypass in Unity Nearing Completion

A $5.6 million bypass for Highway 21 at Unity is nearing completion. The bypass supports economic growth while improving safety in the area. "We are making investments across the province like...

SPSA Reminds Residents and Visitors to Stay Cautious to Prevent Wildfires

While Saskatchewan is experiencing fewer wildfires than normal, the Saskatchewan Public Safety Agency (SPSA) is reminding residents that we are not out of the woods yet. Warmer temperatures and dry...

Saskatchewan Lowers Child Care Fees by 70%

The governments of Saskatchewan and Canada have taken another important step to improve affordability and further reduce regulated child care fees for families with children under six. Starting...

Crop Report for the Period August 2 to August 8, 2022

The past week saw very sporadic weather systems move through Saskatchewan with some regions having hot dry days while others experienced cool rainy days that have further delayed crop development....

August Oil and Gas Public Offering Raises $6.5 Million

Saskatchewan's public offering of Crown petroleum and natural gas rights held on Tuesday, August 9, 2022, raised $6,520,191.82, which is more than double the August 2021 offering. This brings the...

Enhanced Regulations For Qualified Independent Schools Announced

The Government of Saskatchewan takes students safety and well-being seriously. Today, the province announced that amendments have been made to The Registered Independent Schools Regulations to...