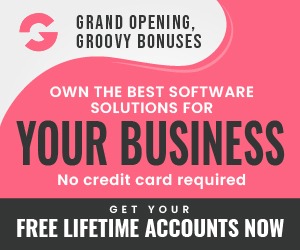 SPSA Reminds Residents and Visitors to Stay Cautious to Prevent Wildfires

While Saskatchewan is experiencing fewer wildfires than normal, the Saskatchewan Public Safety Agency (SPSA) is reminding residents that we are not out of the woods yet. Warmer temperatures and dry...

Saskatchewan Lowers Child Care Fees by 70%

The governments of Saskatchewan and Canada have taken another important step to improve affordability and further reduce regulated child care fees for families with children under six. Starting...

Crop Report for the Period August 2 to August 8, 2022

The past week saw very sporadic weather systems move through Saskatchewan with some regions having hot dry days while others experienced cool rainy days that have further delayed crop development....

August Oil and Gas Public Offering Raises $6.5 Million

Saskatchewan's public offering of Crown petroleum and natural gas rights held on Tuesday, August 9, 2022, raised $6,520,191.82, which is more than double the August 2021 offering. This brings the...

Enhanced Regulations For Qualified Independent Schools Announced

The Government of Saskatchewan takes students safety and well-being seriously. Today, the province announced that amendments have been made to The Registered Independent Schools Regulations to...

Saskatchewan Welcomes 200 Ukrainian Citizens

Late this evening, approximately 200 Ukrainian citizens will arrive in Regina after departing Warsaw, Poland to escape the ongoing war in their home country. The Ukrainian citizens will arrive on...

Strong Job Growth in Saskatchewan Continues in July 2022

Unemployment rate to 4.0 per cent, second lowest among provinces and 24,400 jobs added year-over-year Today, job numbers released by Statistics Canada for July 2022 show Saskatchewan added 24,400...

Growth Continues in Saskatchewan with Increased Merchandise Exports and Building Permits

Big jumps in June 2022 for two key economic indicators as provincial economy continues to grow Numbers released today by Statistics Canada show that Saskatchewan's merchandise exports increased by...

More than $50 Million Worth of Passing Lanes on Highway 16

There will be 28 passing lanes and multiple intersection upgrades on Highway 16, which will improve safety along the major transportation corridor. The passing lanes extend on the Yellowhead east...

Crop Report for the Period of July 26 to August 1, 2022

Harvest has just begun in the province. These few fields are mainly in west central and southwest regions where crops are further ahead in development. Parts of these regions received rainfall and...