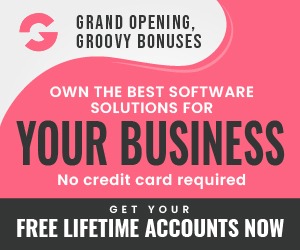 Governments of Canada and Saskatchewan Announce Extension for Livestock Water Project Applications

The Governments of Canada and Saskatchewan are pleased to announce an extension to the Farm and Ranch Water Infrastructure Program (FRWIP) deadline for livestock producers planning to access the...

Stick it to COVID: Expanding Treatment Options

On January 17, Health Canada approved the use of Paxlovid, a new antiviral drug made by Pfizer.  This is the first Health Canada-approved oral antiviral (pill) for COVID-19, recommended for people...

Athabasca Byelection Called For February 15

Premier Scott Moe has set February 15 as the date for the Athabasca byelection.  "It's important that Athabasca residents are represented in the Assembly in the upcoming spring sitting of the...

Provincial Indexation, Tax Credits Making Life More Affordable In 2022

Provincial income tax credits and indexation will help make life more affordable for Saskatchewan people in 2022. "Indexation protects Saskatchewan taxpayers from bracket creep, ensuring tax...

Premier Commits to Completing Saskatchewan's Portion of the La Loche to Fort McMurray All-Weather Road

The Government of Saskatchewan will complete the remaining nine kilometres on the Saskatchewan side of the border of the La Loche to Fort McMurray all-weather road, Premier Scott Moe announced...

Major Value-Added Agriculture Investment Announced in Saskatchewan

FCL To Build Canola Processing Plant And Canada's Largest Renewable Diesel Facility In Regina Today, Federated Co-operatives Limited (FCL) announced its plans to develop an Integrated Agriculture...

Strong Building Construction Investment

Saskatchewan First Among the Provinces in Year-over-Year Increases Today, Statistics Canada released November 2021 Investment in Building Construction numbers, with Saskatchewan seeing a 16.8 per...

Saskatchewan Health Authority Omicron Surge Plan

The Saskatchewan Health Authority has updated its COVID-19 surge plan based on the expected increase in demand and increase in staff absenteeism due to the Omicron variant. This plan includes five...

Phoenix Group Supporting The Royal Saskatchewan Museum's Virtual Poetry Slam For New Home Exhibit

The Royal Saskatchewan Museum (RSM), the Phoenix Group and the Friends of the Royal Saskatchewan Museum are excited to announce the Earth Day Poetry Slam Contest. In Spring 2022, the RSM will debut...

Public Health Orders Extended to February 28

Saskatchewan's current public health orders will be extended to February 28, 2022.  Under the current public health orders, masking is mandatory in all indoor public spaces including schools;...