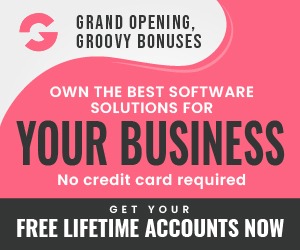 Saskatchewan See Largest Gains In Wholesale Trade Among The Provinces In February

Wholesale Trade up 25 Per Cent in February 2021 over 2020 Today, Statistics Canada released indicators showing wholesale trade in Saskatchewan increased by 25.3 per cent (seasonally-adjusted) in...

Provincial Court Judge Appointed In Meadow Lake

The Government of Saskatchewan is pleased to announce the appointment of Michael Tomka as a judge to the Provincial Court in Meadow Lake. "Michael Tomka will make an excellent addition to our...

Residents Of Saskatoon Area To Benefit From Upgrades To Water, Wastewater And Solid Waste Infrastructure, And Other Community And Green Infrastructure Projects

Canadians everywhere have felt the impact of COVID-19 on their families, their livelihoods, and their way of life. Canada and Saskatchewan have worked together to ensure health and safety, support...

COVID-19 Update for April 15: 315,405 Vaccines Administered, 293 New Cases, 223 Recoveries, Two New Deaths

Vaccines Reported An additional 7,956 doses of COVID-19 vaccine have been given in Saskatchewan, bringing the total number of vaccines administered in the province to 315,405.   The 7,956 doses of...

Government Reduces Crown Executive Compensation

The Government of Saskatchewan announced today that Crown Corporation executive compensation will be reduced beginning in fiscal year 2021-22.  Crown executives at the Chief Executive Officer and...

Financial Assistance Available for Outfitting and Ecotourism Industry

The Ministry of Environment will be assisting commercial outfitting operations facing financial challenges due to the COVID-19 pandemic for the coming year.  In addition, the ministry will be...

Government Grows Support For Veterans

The Government of Saskatchewan is increasing funding for the Veteran Service Club Support Program from $100,000 to $1,500,000 to continue supporting veterans and their families in...

Government Supports Province's Hospitality Sector By Expanding Liquor Delivery Permit Eligibility

Delivery companies using independent contractors for delivery are now eligible to obtain a permit to provide home delivery of alcohol products.  "Takeout and delivery has become a popular option...

Supporting a Growing Saskatchewan Tech Sector

Today, the government introduced The Saskatchewan Technology Start-up Incentive Amendment Act, 2021.  This legislation will extend the Saskatchewan Technology Startup Incentive (STSI) for five...

Government Introduces The Supporting Saskatchewan Restaurants Act

Today, the Government of Saskatchewan introduced The Supporting Saskatchewan Restaurants Act, which extends the cap on fees on food delivery charges, offering a longer period of support to...