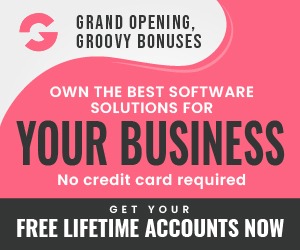 2021-2022 Saskatchewan Provincial Youth Council Announced

Twelve students will share their perspectives on education with Minister Duncan and the Ministry of Education as a part of the 2021-22 Youth Council.  They will fill an important role representing...

Province Strengthens Protection For Victims Of Sexual Violence

On September 15, 2021, changes to legislation that support victims fleeing sexual violence will come into force. The new amendments, laid out in The Residential Tenancies Amendment Act, 2021 and...

Energy and Mines Ministers Conclude Annual Meeting

Increasing Competitiveness in Canadian Energy and Mining  Today, provincial and territorial ministers responsible for energy and mining across Canada concluded the 2021 Energy and Mines Ministers'...

Saskatchewan Updates Self-Isolation, Surge Capacity, Testing, and Vaccination Measures

Today, the Government of Saskatchewan announced a number of measures to address pressures currently facing the health system, implement mandatory self-isolation requirements, expand access to...

Saskatchewan Leads Nation In Job Growth

10,100 Jobs Gained in One Month Today, job numbers released by Statistics Canada for August 2021 show Saskatchewan's unemployment rate fell to 7.0 per cent from 7.9 per cent a year ago, and below...

Sasktel Completes $107 Million Wireless Saskatchewan Initiative With The Launch Of 10 New Cell Towers

SaskTel is announcing today the successful completion of the Government of Saskatchewan's Wireless Saskatchewan initiative with the launch of the final 10 macro cell towers to be constructed as...

Timber Allocation Approved For Big River Sawmill

Increased Production Will Create Jobs and Investment in the Big River Region Today, the Government of Saskatchewan announced the approval of a timber allocation to support increased lumber...

Timber Allocations Approved For Major Sawmill Expansion In Northeast Saskatchewan

Proposed Expansion to Create 240 Jobs Today, the Government of Saskatchewan announced the approval of timber allocations to support the proposed expansion of the Dunkley Lumber sawmill in Carrot...

Provincial Court Judge Appointed In Yorkton

The Government of Saskatchewan is pleased to announce the appointment of Lynn Hintz as a judge to the Provincial Court in Yorkton. "I am honoured to announce the appointment of Judge Hintz to the...

Youth Safety Education Day Proclaimed

The Government of Saskatchewan has proclaimed September 10, 2021 as Youth Safety Education Day. The purpose of the day is to provide education, leadership and awareness to youth (up to the age of...