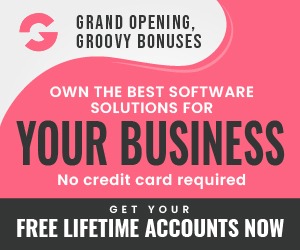 Overdose Outreach Teams Piloted in Regina and Saskatoon

Overdose Outreach Teams are launching in Regina and Saskatoon to connect people who have recently experienced an overdose with programs and services. The teams are part of a pilot project to help...

$785,000 For North Battleford Policing Initiatives

The Ministry of Corrections, Policing and Public Safety is providing $785,000 to the City of North Battleford through the Municipal Police Grants program in 2022-23. This grant will support seven...

Government to Suspend Assistance to Prolific Violent Offenders at Large

Government introduced legislation today to authorize a Warrant Intelligence Team to work with other government agencies to suspend benefits to and collect information on prolific violent offenders...

Province Introduces The Saskatchewan Firearms Act to Protect Law-Abiding Firearms Owners

Today, the government introduced The Saskatchewan Firearms Act to protect the rights of lawful firearms owners. "This Act will help address concerns of responsible firearms owners and enhance...

Cochlear Implant Replacement Program Launched

Today, the Government of Saskatchewan through the Ministry of Health and the Saskatchewan Health Authority (SHA), are implementing the expanded Cochlear Implant Program to help those who need their...

2022 Winter Weights Begin on December 2

Winter weight season will begin in all regions of Saskatchewan on Friday, December 2, 2022. Winter weights allow shippers to increase the weight of their loads on secondary highways to primary...

Attention Hunters: Get Your Animals Tested for Chronic Wasting Disease

As your hunting season begins to wind down, please remember to drop off your animal heads for chronic wasting disease (CWD) testing. Testing is easy and free of charge. It is available for deer,...

Official Portrait of Former Premier Brad Wall Unveiled

Premier Scott Moe joined former Premier Brad Wall today to unveil Wall's official portrait at the Saskatchewan Legislative Building in Regina. "Brad Wall remains one of the most popular and...

Accelerated Site Closure Program Sees Success for First Nations and Métis Contractors

Provincial Initiative Supports Indigenous Jobs and the Environment Saskatchewan's Accelerated Site Closure Program (ASCP) has led to strong participation in two provincial programs, the First...

Saskatchewan Embarking on Economic Mission to France and Germany

Delegation to explore economic development, education and research opportunities. Minister of Advanced Education Gordon Wyant will lead a delegation from Saskatchewan to France and Germany to...