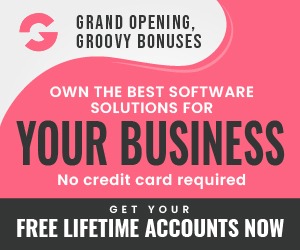 New Legislation Allows for Electronic Wills, Improves Justice Accessibility

Today government introduced The Wills Amendment Act, 2022, which will enable the creation of electronic wills and use of electronic signatures and remote witnessing. An electronic will is a...

New Legislation Enhances Child Support System, Improves Access to Justice

The Government of Saskatchewan is introducing legislation to make obtaining child support easier for parents, children and caregivers. The Family Maintenance Amendment Act, 2022 will provide people...

Expect to See Impaired Driving Checkstops This Holiday Season

Existing federal legislation enables police to request quick breath test of any driver  Saskatchewan drivers will notice an abundance of impaired driving checkstops across the province throughout...

The Water Security Agency Releases Winter Conditions Forecast

The Water Security Agency's (WSA) 2022 Conditions at Freeze-up Report indicates that most areas of the province are on the dry side going into the winter. While some areas of the province...

SRC Geoanalytical Laboratories Celebrates 50 Years

The Saskatchewan Research Council (SRC) Geoanalytical Laboratories is celebrating its 50th anniversary of providing high quality analysis to the exploration and mining industry. The lab started in...

Operations Resume at Cameco's McArthur River Uranium Mine and Key Lake Mill

Saskatchewan continues to play a crucial role in global energy security Saskatchewan-based Cameco Corporation has resumed production from its McArthur River mine and Key Lake mill facilities, with...

Saskatchewan Hosts Geological Open House

The Saskatchewan Geological Open House is celebrating its 51st year as it begins today in Saskatoon. The annual event runs from November 28 to 30, 2022 and is being held in person for the first...

Manufacturing Week in Saskatchewan

The Government of Saskatchewan has recognized this week as Manufacturing Week in the province, celebrating the significant contributions of the manufacturing sector to Saskatchewan's economy. "Our...

Increasing Access to Mobile Harm Reduction Services in Prince Albert

The province's fifth harm reduction van is now operating five days a week in Prince Albert, enhancing disease prevention, addiction and overdose prevention supports for individuals in the community...

First Robot-Assisted Surgeries Benefit Saskatchewan Residents

Saskatchewan patients are benefitting from a new state-of-the-art robotic-assisted surgical system that contributes to less pain and faster recovery times. Since September, more than two dozen...