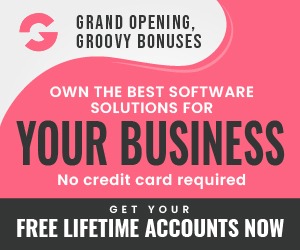 Increased Funding For Western Development Museum To Expand Virtual Programming And Booking System

The Government of Saskatchewan is providing additional funding to the Western Development Museum (WDM) to support virtual programming expansion. "Like many institutions, the Western Development...

Saskatchewan Housing Corporation Helps All Nations Hope Network Expand Services

Saskatchewan Housing Corporation (SHC) is transferring ownership of one of its buildings to All Nations Hope Network (ANHN), allowing the organization to expand the services offered through its...

Stick it to COVID: Keep Holiday Gatherings Safe

'Tis the season for planning holiday season gatherings with family, friends and in workplaces.  Share seasonal greetings and not COVID-19.   All holiday planning should consider the vaccination...

Support for Women Entrepreneurs

Today, the Government of Saskatchewan announced new support for women entrepreneurs in the province through two new programs, the Scale Up for Entrepreneurs program and the Digital Literacy for...

Saskatchewan Science Centre Receiving Funding To Encourage Women To Pursue Science And Technology Careers

The Government of Saskatchewan is investing in programming aimed at encouraging young women and girls to pursue careers in science, technology, engineering and mathematics with the Saskatchewan...

Take Home Drug Checking Strips Now Available In 30 Locations Throughout Saskatchewan

The Government of Saskatchewan is expanding access to fentanyl and benzodiazepine drug checking strips, to help curb the number of overdose deaths in our province.  These test strips are now...

Growing Early Childhood Education Sector Leads To Increased Demand For Workers In Saskatchewan

Early childhood educators (ECEs) are now in demand, and this demand is expected to grow as Saskatchewan's early learning and child care sector continues to transform into an affordable, accessible,...

Strong Mid-Year Revenue Growth Offset By Support Due To Drought

Aspects of Saskatchewan's economy are performing well, underscoring the province's economic resilience and strength. However, the severe and widespread drought this spring and summer meant...

Saskatchewan Violence Prevention Week

November 28 – December 4 has been proclaimed Violence Prevention Week in Saskatchewan. The proclamation was requested by Saskatchewan Towards Offering Partnership Solutions (STOPS) to Violence. "We...

Saskatchewan Announces $4.38 Million for Skills Training Programs

Funding For More Than 100 New Seats in Key, High-Demand Training Programs Today, the Government of Saskatchewan announced the funding of approximately $4.38 million for Saskatchewan Apprenticeship...