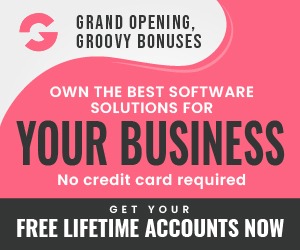 Animal Health Order Issued in Saskatchewan After Confirmed Avian Influenza in Poultry

The Ministry of Agriculture's Chief Veterinary Officer has issued an Animal Health Order on September 21, 2022, limiting the transport and comingling of poultry after several cases of Highly...

Two Companies Fined For OHS Violations Leading To Worker Injuries

Two companies were found guilty in separate workplace incidents to violations under The Occupational Health and Safety Regulations,1996. On September 2, 2022, Zbigniew Gromek (operating as Double G...

Crop Report for the Period of September 13 to 19, 2022

Many producers experienced cool, damp weather this past week which halted or slowed their harvest operations until conditions improved. Other producers that were able to continue either finished...

Securities Regulator Reminds Investors To Consider If DIY Investing Is The Right Fit For Their Investing Needs

In recent years, Do It Yourself (DIY) Investing has exploded in popularity, with more apps than ever offering accessible and affordable trading options. The Financial and Consumer Affairs Authority...

Saskatchewan's Economy Continues to Lead the Nation

Province Remains Strong Across A Number Of Key Economic Indicators While Also Maintaining One Of The Lowest Unemployment Rates In The Country. Saskatchewan is once again a national leader in...

Minimum Wage Increasing to $13

Employers and workers in Saskatchewan are reminded that the province's minimum wage will be $13 an hour effective October 1, 2022. In May of this year the province announced the increase, which...

Province Accepting Water, Wastewater And Other Green Infrastructure Project Applications Until November 29

Today, Saskatchewan communities and eligible organizations may start submitting funding applications for proposed water, wastewater and other projects under the last intake in the province for the...

Rare Earth Summit Launches Saskatchewan As Continental Hub For Critical Rare Earths Processing

Saskatchewan's leadership in rare earth elements (REE) production, research and education will debut today in Saskatoon as private and public sector collaborate to showcase three significant...

Saskatchewan and Alberta Renew Partnership in Mountain Pine Beetle Fight

The Government of Saskatchewan recently approved up to $1 million to fight mountain pine beetle in Alberta. The funding supports the third year of a three-year agreement with the Government of...

Provincial Grants Announced To Help Seniors Live Independently

Saskatchewan is taking steps to help seniors living independently in their own homes and communities.  The provincial government has invested $250,000 in one-time grant funding for senior-serving...