Jobs
Canada's Economy Needs Tougher Shutdowns To Reopen
Canada's Economy Needs Tougher Shutdowns To Reopen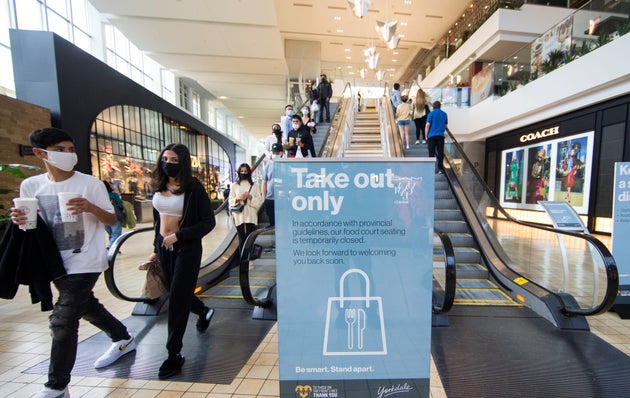 If Canadians want to get back to eating in indoor restaurants and drinking in bars ― as others in some places in the world can do today ― the country will need tougher lockdowns in the short term first.
That's the prognosis from CIBC's chief economist, Avery Shenfeld, in a report issued Friday that explored what lessons the pandemic-stricken parts of Canada can learn from places such as Japan, South Korea and Newfoundland, where authorities have been able to reopen the economy to a large extent without a major new outbreak.
In Shenfeld's analysis, the problem is pandemic-stricken areas are reopening bars, restaurants and similar establishments too soon, allowing caseloads to rise back up again.
"You need to smash the curve before reopening such venues, not just 'flatten' it," Shenfeld wrote. "If community caseloads are at extremely low levels, the odds that the person at the next table has Covid are also very low."
Watch: WHO says lockdowns should be 'last resort.' Story continues below.