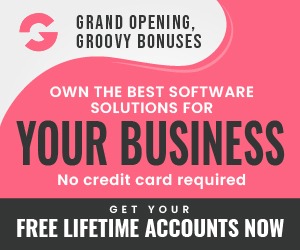 COVID-19 Update: Four Deaths, 329 New Cases, 111 in Hospital, 208 Recoveries

Four residents who tested positive for COVID-19 have died.  Three of the deceased were residents from the North Central, Regina and South East zones and in the 80+ age group and one resident was...

Government Launches Powerful Public Awareness Campaign During Violence Prevention Week

The Government of Saskatchewan is introducing a new public awareness campaign to address interpersonal violence and abuse.  The campaign is the result of a partnership between the ministries of...

Lower Deficit At Mid-Year

The 2020-21 Mid-Year Report released today forecasts a deficit more than $380 million lower than budgeted, and an improving economy. "As reflected in these latest forecasts, our government is...

Winter Weights Begin Friday on Certain Secondary Highways

On Friday, November 27 at 12:01 a.m., winter weight season began for a number of secondary highways in Saskatchewan. "Winter weights allow trucks to carry more cargo in Saskatchewan, which is a...

How To Be A Proactive Investor

The Financial and Consumer Affairs Authority (FCAA) wants to help Saskatchewan investors be proactive when working with a registered firm and their registered individuals.  A successful investing...

SHA Continues To Escalate Response To COVID Case Surge

The Saskatchewan Health Authority (SHA) continues to escalate its response to COVID-19, using the Health System Readiness Plan to guide actions being taken to contain, delay and mitigate the...

COVID-19 Update: Three Deaths, 299 New Cases, 108 in Hospital, 178 Recoveries

Three residents who tested positive for COVID-19 have died.  One in Saskatoon in the 70-79 age group, and two in the 80+ age group in the North West.  There are 299 new cases of COVID-19 to report...

Government of Saskatchewan Welcomes Trade Decision on Softwood Lumber

The Government of Saskatchewan welcomes the decision by the United States Department of Commerce on its first administrative review of duties imposed on Canadian softwood lumber exports to the...

Get Your Animal Tested For Chronic Wasting Disease

With hunting season winding down, hunters are reminded to get their animals tested for chronic wasting disease (CWD).  Eighty-four cases of CWD have already been identified in the province this...

COVID-19 Update: New Measures in Effect November 27

COVID-19 transmission rates in Saskatchewan continue to increase, resulting in serious illness and deaths, placing provincial health care resources under increasing strain.  Additional public...