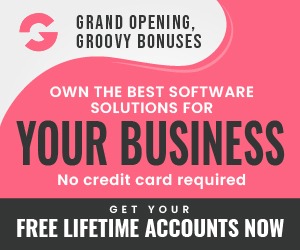 Regina Emergency Medical Services Adding More Paramedics

New paramedic positions are being added to Emergency Medical Services (EMS) in Regina to help meet the increasing needs of area residents. A total of 24.5 full-time equivalent paramedic positions...

RSM To Celebrate Indigenous Storytelling Month With Second Video Series Featuring Elder Hazel Dixon

The Royal Saskatchewan Museum is launching a second video series to celebrate February as Indigenous Storytelling Month. The series was developed in partnership with the Saskatchewan Teacher's...

Saskatchewan Proclaims African-Canadian/Black History Month

February has been proclaimed as African-Canadian/Black History Month in honour and recognition of the legacy of Black Canadians across Saskatchewan and the rest of Canada.   This is an opportunity...

Saskatchewan Significantly Expanding Opportunities For Health Care Training

Saskatchewan is dramatically increasing educational opportunities for Saskatchewan students and young adults interested in health careers. An immediate initial investment of more than $5.5 million...

Government Announces $44 Million In New Grants For Child Care Facilities

The Governments of Saskatchewan and Canada announce three new, one-time grants to support regulated early learning and child care centres and homes across the province. The $44 million investment...

Additional Funding Creates New Emergency Shelter Spaces

Following an additional $1.7 million investment from the Government of Saskatchewan in November 2022, new temporary emergency shelter spaces were created across the province to ensure people in...

More Than $500,000 Invested Toward 15 New Municipal Projects To Strengthen Communities

Today, Government Relations Minister Don McMorris announced 15 new municipal projects that will receive a combined provincial investment of more than $500,000 under the Targeted Sector Support...

Inquest Into The Death Of Randy Wolfe

A public inquest into the death of Randy Wolfe will be held February 27 to March 3, 2023, at the Lloydminster Agricultural Exhibition Association at 5521 - 49th Avenue in Lloydminster. The first...

More Health Care Workers on Track to Join Saskatchewan's Health Care System

Saskatchewan continues to make progress in attracting and recruiting health care workers from home and abroad as part of the province's Health Human Resources (HHR) Action Plan to recruit, train,...

Report on Francophone Immigration Tabled Today

The Advisory Committee on Francophone Affairs today tabled its report on Francophone immigration, presenting a copy to Parks, Culture and Sport Minister Laura Ross. "Increasing immigration to the...