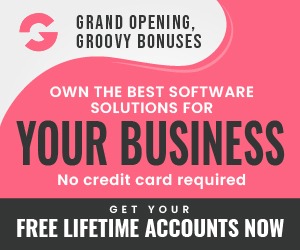 Group Home Celebrated in Yorkton

Today, Yorkton MLA Greg Ottenbreit on behalf of Social Services Minister Gene Makowsky, joined community members, dignitaries and residents in Yorkton to celebrate the grand opening of a YAIL...

Request for Proposal Released for Long-Term Care Services in Regina

The procurement process to provide standard long-term care (LTC) facility-based services in Regina begins today. The Ministry of Health and the Saskatchewan Health Authority (SHA) have issued a...

COVID-19 Weekly EPI Report

Fall Booster Campaign Planning Underway On June 29, the National Advisory Committee on Immunization (NACI) released guidance for fall COVID-19 vaccination planning, reinforcing that all residents...

Watch for Workers When Planning Canada Day Weekend Travel

While many residents will be getting set to hit up some of Saskatchewan's numerous lakes, rivers and parks for the Canada Day long weekend, the Government of Saskatchewan is reminding travellers to...

Zagimē Anishinabēk, Canada And Saskatchewan Take A Step Toward Reconciliation With Treaty Land Entitlement Claim Settlement Agreement

Today, Chief Lynn Acoose of Zagimē Anishinabēk; Marc Miller, Minister of Crown-Indigenous Relations; and Minister Responsible for First Nation, Métis and Northern Affairs Don McMorris; have...

Canada And Saskatchewan Invest In 24 Infrastructure Projects Across The Province

Today, Dominic LeBlanc, Minister of Intergovernmental Affairs, Infrastructure and Communities, and Saskatchewan's Government Relations Minister Don McMorris announced more than $11 million in...

2021-22 Year-End Financials Show Strength

Saskatchewan's finances strengthened in 2021-22, with higher than forecast revenue. A deficit of $1.47 billion at year-end is a $1.14 billion improvement over the projected deficit in the 2021-22...

Crop Report for the Period of June 21 to June 27, 2022

Though there was general precipitation across the province this past week, additional rainfall is still needed in many areas. Some regions experienced flooding and drowned-out crops due to...

Water Security Agency Expanding Channel Clearing Assistance for Local Governments to Support Agricultural Industry

The Water Security Agency (WSA) is providing new funding for channel clearing as well as maintenance for constructed agricultural drainage projects. Up to $1 million is available in 2022-23 for...

Education and Training Incentive Supports Adult Learners

Starting July 1, a new Education and Training Incentive (ETI) will be available to support adults with low incomes to complete their high school education, workforce or skills training programs....