Stories By Mulbuggie Yunda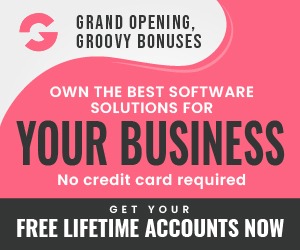 Government Funding Saskatoon Alternative Response Officers

The Ministry of Corrections, Policing and Public Safety is providing a one-time grant of approximately $305,000 to the Saskatoon Police Service for two alternative response officer positions. The...

Program Benefits Post-Secondary Graduates at Tax Time

Saskatchewan's Graduate Retention Program (GRP) is supporting more post-secondary graduates who live and work in the province. More than 81,000 post-secondary graduates in Saskatchewan have claimed...

Saskatchewan intervening in C-69 Reference Case Before the Supreme Court of Canada

Arguments Will be Made This Week, March 22 and 23 This week, Saskatchewan will join every other province and territory in Canada, except for Prince Edward Island and Nova Scotia, in a...

Celebrating March 20-25 as Social Work Week in Saskatchewan

The Government of Saskatchewan has officially proclaimed March 20-25 as Social Work Week in Saskatchewan. The theme for this year's celebration is Social Work is Essential. "Those in the field of...

Victim Advocate Case Review Program Expands to Moose Jaw and Prince Albert

The Government of Saskatchewan is pleased to announce the expansion of the Victim Advocate Case Review (VACR) program to Moose Jaw, Prince Albert and their surrounding areas.  VACRs are...

Governments Of Canada And Saskatchewan Partner To Invest $485 Million In Saskatchewan Under The New Five-Year Sustainable Canadian Agricultural Partnership

Today, Gudie Hutchings, Federal Minister of Rural Economic Development, on behalf of Marie-Claude Bibeau, Federal Minister of Agriculture and Agri-Food, and Saskatchewan Agriculture Minister David...

Leading the Nation Once Again in Wholesale Trade

Saskatchewan's economy remains strong, with the value of wholesale trade increasing 48.3 per cent between January 2022 and January 2023. This is the second highest among the provinces. The total...

Changes To Fees And Charges In 2023-24

Certain fees and charges paid in Saskatchewan will change in 2023-24 to add a new licence, modify access to reports of farmland sold and to encourage pension plan administration compliance. The...

Saskatchewan Firearms Office Launches Public Safety Campaign

On March 20, 2023, the Saskatchewan Firearms Office will launch a public awareness campaign aimed at promoting the safe use and storage of firearms in the province.  "The safe use of firearms is...

Inquest Into The Death Of Cain Wapass

A public inquest into the death of Cain Wapass will be held April 17 to 21, 2023, at the Coronet Hotel at 3551 2nd Avenue West in Prince Albert. The first day of the inquest is scheduled to begin...