Stories By Mulbuggie Yunda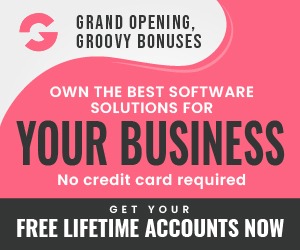 Affordable Rental Units Available In Saskatoon For People With Disabilities

People with mental, intellectual or cognitive disabilities have improved access to affordable housing in Saskatoon. Today, Ahmed Hussen, Minister of Housing and Diversity and Inclusion, and...

More Highway Safety Improvements West of Prince Albert

Construction is underway on a $21.4 million twinning project on Highway 3, west of Prince Albert. "Highway 3 is a busy commuter and transportation route and connects communities northwest of P.A....

Affordable Housing Units To Support People Recovering From Addictions

People recovering from addictions will have improved access to supportive housing in Saskatoon. Today, Ahmed Hussen, Minister of Housing and Diversity and Inclusion, and Justice Minister and...

Animal Health Control Area Order Extended Due to Avian Influenza Risk

An animal health control area order limiting the co-mingling of poultry has been extended to June 14, 2022, due to the continued risk of highly pathogenic avian influenza (HPAI). The order from...

T. Rex Discovery Centre Welcomes Back Visitors For 2022 Season

On Saturday, May 21, the T. rex Discovery Centre (TRDC) will open its doors and welcome visitors for the 2022 season. Located in Eastend, the T. rex Discovery Centre is the home of Scotty, the...

COVID-19 Weekly EPI Report

First, Second and Third Doses Add up to Improved Protection During the week of May 1 to 7, 23,380 doses of COVID-19 vaccine were administered in the province of Saskatchewan. Ninety-seven (97) per...

Beware Of Scammers Impersonating Government Officers

The Financial and Consumer Affairs Authority of Saskatchewan (FCAA) warns the public that in other provinces, scammers have been impersonating officers from financial authorities or from law...

Crop Report for the Period of May 3 to May 9, 2022

Seeding progress is still slower than average but more producers were able to get out over the past week. Provincially, 14 per cent of crops are now seeded, up from one per cent last week and...

Indigenous-Led 24/7 Holistic Wellness Center Pilot In Saskatoon

The Government of Saskatchewan, Saskatoon Tribal Council (STC) and the City of Saskatoon are partnering to pilot a 24/7 Emergency Wellness Centre in Saskatoon to provide holistic supports and...

Indigenous-Led Pilot To Provide Low Barrier Supportive Housing In Regina

The Government of Saskatchewan is partnering with Regina Treaty/Status Indian Services (RT/SIS) and the City of Regina to provide a new low-barrier supportive housing pilot in Regina. This...