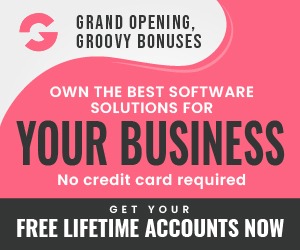 Provincial Capital Commission Celebrates National Forest Week

The Provincial Capital Commission (PCC) will recognize National Forest Week that runs September 19 to 25, by adding its first long-term fruit orchard to its inventory of more than 50,000...

Province Implements Interim Mandatory Masking Effective September 17, Proof of Vaccination Requirement Effective October 1

The Government of Saskatchewan is announcing new measures to address health care capacity pressures caused by rising case rates, primarily driven by the unvaccinated population. Effective Friday,...

Inpatient Youth Addictions Treatment Now Available In Swift Current

Inpatient addictions treatment is now being offered at Dorie's House in Swift Current to youth in need from across the province.  Outpatient services began at the facility earlier this year,...

Five New Passing Lanes Opened East of Asquith

The completion of five new passing lanes on Highway 14 west of Saskatoon will provide safer roads for motorists in the area. Work began in June 2021 to build five passing lanes and resurface two...

Nominations Open for the Province's Highest Honour, the Saskatchewan Order of Merit

Nominations are now being accepted for the 2022 Saskatchewan Order of Merit.  "The Saskatchewan Order of Merit enables us to recognize people who have made outstanding contributions to our...

Zebra Mussels Intercepted Near Manitoba Border

Thanks to swift action by Ministry of Environment inspectors and conservation officers, a boat contaminated with invasive zebra mussels was intercepted at a watercraft inspection station near...

Line-up for Busker Festival in Wascana Centre Announced

The Provincial Capital Commission (PCC) is inviting the public to Wascana Centre for a day of family fun with local artists performing live around the urban park as part of its first-ever Busker...

COVID-19 Dashboard to Include Cases 0-11 Years

Starting today, daily case numbers will include ages 0-11 in the "COVID-19 new cases and vaccination status" table available at www.saskatchewan.ca/covid19-cases.  This data will be updated seven...

Saskatchewan Leads Provinces in Manufacturing Sales

Saskatchewan continues to lead the nation in economic recovery with July 2021 manufacturing sales increasing 56.8 per cent (seasonally adjusted) compared to July 2020, the highest increase among...

T Rex Discovery Centre Sets New Attendance Record

Saskatchewan's T. rex Discovery Centre (TRDC), home of Scotty, the world's largest Tyrannosaurus rex, set a new attendance record for the 2021 season. This year's attendance of 12,250 visitors...