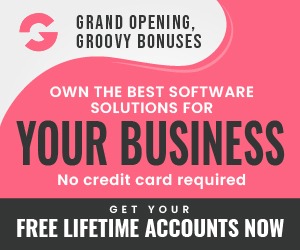 Inquest Into The Death Of Curtis Mckenzie

A public inquest into the death of Curtis McKenzie will be held October 31 to November 4, 2022, at the Coronet Hotel at 3551 - 2nd Avenue West in Prince Albert. The first day of the inquest is...

Twenty-Eight Affordable Tiny Homes To Support La Loche Residents

Residents of La Loche have improved access to affordable housing, thanks to investments from the Governments of Canada and Saskatchewan. Today, Ahmed Hussen, Minister of Housing and Diversity and...

Four Supportive Living Units To Open In Swift Current

Swift Current residents living with brain injuries or disabilities will have improved access to affordable housing, thanks to investments from the Governments of Canada and Saskatchewan. Ahmed...

Crop Report for the Period of September 20 to 26

Producers in the southwest and west-central regions are mostly done harvest and are now completing other field work, while others were slowed down by cool, damp weather. Harvest progress reached 81...

Province to Add More Seats for Veterinary Students

The Government of Saskatchewan is taking decisive action to help address the growing need for veterinarians across the province, particularly for large animal and mixed animal veterinarians in...

Company Fined $50,000 For Serious Worker Injury

On September 14, 2022, Industrial Machine & Manufacturing Inc. pleaded guilty in Saskatoon Provincial Court regarding one violation of The Occupational Health and Safety Regulations, 1996.  The...

Cheaper Now Can Be More Expensive Later: What To Know About Curbers

Due to the unusually low inventory and increased prices of vehicles, consumers may be considering alternative ways to purchase a vehicle. The Financial and Consumer Affairs Authority of...

Bivalent COVID-19 Vaccine Available to 18+ Starting September 29

Starting Thursday, September 29, all Saskatchewan residents 18 years and older who are eligible for a COVID-19 booster dose may receive the Moderna bivalent vaccine through Saskatchewan Health...

New Campaign Launched To Help Reduce The Harmful Effects Of Medication Misuse

Today the Pharmacy Association of Saskatchewan launched a public awareness campaign to help address the harmful effects of medication misuse. The province-wide campaign encourages Saskatchewan...

Protective Services Personnel Honoured With Medals For Exemplary Long Service

Today in Saskatoon, Lieutenant Governor Russ Mirasty joins Provincial Secretary Tim McLeod to honour the latest recipients of the Saskatchewan Protective Services Medal. "The protective services...