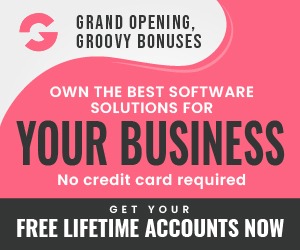 Test to Protect - At Home Self-Testing Kits Available the Week of October 18

With the delivery of 2.6 million rapid antigen test kits, the Saskatchewan Health Authority (SHA) will expand delivery to make a supply available to the general public including First Nations...

New Public Health Order Requires Proof Of Vaccination In Additional Venues

A new Public Health Order will come into effect at 12:01 Monday October 18 that will add some businesses and retail outlets now requiring Proof of Vaccination or Negative Test for public...

Sask Parks Sees Record Visitation in 2021

With a few months still left in the year, Saskatchewan Provincial Parks have already set records for visitation. There have been more than one million visits to the provincial parks in 2021,...

Royal Saskatchewan Museum Unveils New Sasktel Be Kind Online Learning Lab

The Royal Saskatchewan Museum (RSM) is pleased to announce the grand opening of the new SaskTel Be Kind Online Learning Lab. This new lab space will allow the museum to host a variety of school and...

Provincial Capital Commission to Begin Master Plan Review

Public Engagement Planned to Inform Master Plan Review In 2022, the Provincial Capital Commission (PCC) will begin engaging with the public on the next iteration of Wascana Centre's Master Plan....

SPSA Lifts Fire Ban for Most of East Central Saskatchewan

Due to improved weather conditions, the Saskatchewan Public Safety Agency (SPSA) is lifting the fire ban for all provincial Crown lands, including provincial parks located within the fire ban area,...

2021 Saskatchewan Order of Merit Recipients Announced

Six outstanding Saskatchewan citizens will be invested into the Saskatchewan Order of Merit, the province's highest honour, during a ceremony in November. "The 2021 recipients of the Saskatchewan...

Victorian Supernatural Superstitions Tours Of Saskatchewan's Government House

Back by popular demand, Government House is welcoming guests to Victorian Supernatural Superstitions Tours at 4607 Dewdney Avenue in Regina.  Built in 1891, Government House was once the official...

Community Rink Affordability Grant Program Application Period Opens October 15, 2021

The Government of Saskatchewan is once again accepting applications from communities for the Community Rink Affordability Grant (CRAG) after committing $1.7 million to the program for 2021-22. The...

Influenza Vaccination Clinics Opening Today

With influenza vaccination clinics starting in Saskatchewan today, the Saskatchewan Health Authority (SHA) has returned to mass-immunization clinics, in addition to the pop-up mobile clinics that...