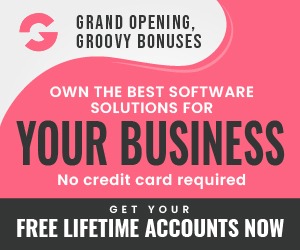 COVID-19 Update for March 3: 81,597 Vaccines Delivered, 121 New Cases, 180 Recoveries, Two New Deaths

Vaccines Reported 1,358 more COVID-19 vaccine dose administrations have been reported in Saskatchewan, bringing the total number of vaccines administered in the province to 81,597. The 1,358 doses...

Deadline Approaching To Remove Ice Fishing Shelters

With ice fishing season winding down, anglers are reminded that all ice fishing shelters south of Highway 16 must be removed by March 15. Shelters in areas north of Highway 16 must be removed by...

COVID-19 Update for March 2: 80,236 Vaccines Delivered, 134 New Cases, 194 Recoveries, Two New Deaths

All Long-Term Care Homes have received First Doses One hundred per cent (100) per cent of long-term care homes across Saskatchewan have now received their first doses of the COVID-19 vaccine with...

Tough Winter Conditions Highlight Wildlife Issues And Natural Resilience

Saskatchewan's recent stretch of harsh weather has raised a variety of wildlife welfare questions across the province.  Many concerned citizens are asking what options are available to help...

COVID-19 Update for March 1: 79,289 Vaccines Delivered, 154 New Cases, 146 Recoveries, No New Deaths

Vaccine Delivery There were 356 COVID-19 vaccine doses administered yesterday in Saskatchewan, bringing the total number of vaccines administered in the province to 79,289. The 356 doses were...

Winter Weights Removed on Highways in Southern Saskatchewan

Effective March 1, 2021 at 12:01 a.m., winter weight designations for some highways in southern Saskatchewan were removed.  Allowable weights will return to normal regulation weights on these 52...

Pandemic Contingency Used To Support Saskatchewan People

To help protect Saskatchewan people and businesses through the global COVID-19 pandemic, the $200 million health and public safety contingency has been drawn down, with $160 million in new...

Outstanding Lawyer Honoured with Queen's Counsel Designation

A Saskatchewan lawyer is being recognized for her contributions to the legal profession and public service with the Queen's Counsel (Q.C.) designation. Foluke Laosebikan, LLB, LLM, Ph.D received...

Province Proclaims Agriculture Literacy Month

March 2021 has once again been proclaimed as Agriculture Literacy Month in Saskatchewan.  Agriculture Literacy Month allows students across the province to participate in conversations and...

Engineering and Geosciences Week proclaimed in Saskatchewan

The Government of Saskatchewan is proclaiming February 28 to March 9, 2021, Engineering and Geoscience Week.  "Every resident of Saskatchewan benefits from the dedicated work of Association of...