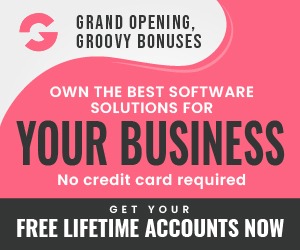 Stick it to COVID: Paxlovid Available to Eligible Residents January 26

Paxlovid, the first Health Canada-approved oral antiviral (pill) to treat COVID-19, will be available for eligible residents starting Wednesday, January 26. Eligibility Paxlovid is for treatment of...

Proceeds Of Criminal Activity Go Toward Purchase Of New Policing Resources

Government is providing more than $755,000 to police agencies and the Victims' Fund from the Criminal Property Forfeiture Fund. The funds will support the purchase of new policing tools, and...

Sask Parks Teams up With Royal Saskatchewan Museum for Frost Regina Events

Next weekend, winter comes to life at the Frost Regina Festival. Sask Parks and the Royal Saskatchewan Museum (RSM) are excited to bring the magic of our provincial parks to the city! Frost Regina...

Government of Saskatchewan Partners with Alberta Environment and Parks; Alberta Conservation Association to Fund Chronic Wasting Disease Research

The Government of Saskatchewan, the Government of Alberta and the Alberta Conservation Association are providing nearly $1.3 million in funding toward the research and development of a vaccine for...

Province Launches Public Awareness Campaign On Mental Health And Addictions

The provincial government is launching a public awareness campaign to help address the stigma often experienced by those facing mental health and addictions issues.  The campaign theme, There is...

Skating Rink on Wascana Officially Opens

Today, the Provincial Capital Commission (PCC) announced the official opening of the Rink on Wascana at the Legislative Landing in Regina. This full-size outdoor rink is now open for public skating...

Investor Alert: Trade Vision Group

The Financial and Consumer Affairs Authority of Saskatchewan (FCAA) warns investors of the online trading platform Trade Vision Group. This platform is offering Saskatchewan residents an...

Integrated Youth Services Work Proceeding

Saskatchewan is moving forward with a plan to better serve the needs of youth and their families through coordinated, integrated services. A Request for Proposals (RFP) has been issued...

Governments of Canada and Saskatchewan Invest $5 Million in Livestock Research

Francis Drouin, Parliamentary Secretary to the Minister of Agriculture and Agri-Food, on behalf of Minister Marie-Claude Bibeau, joined Saskatchewan Agriculture Minister David Marit today in...

Saskatchewan Expands OBPS to Protect Additional Sectors from the Federally Imposed Carbon Tax

The Government of Saskatchewan is honouring its commitment to protect Saskatchewan families, workers, and businesses from the harmful effects of the federally imposed carbon tax by expanding the...