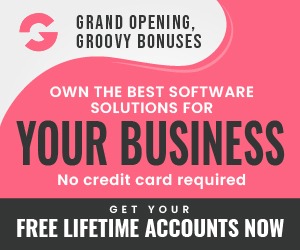 More Than $500,000 Invested Toward 15 New Municipal Projects To Strengthen Communities

Today, Government Relations Minister Don McMorris announced 15 new municipal projects that will receive a combined provincial investment of more than $500,000 under the Targeted Sector Support...

Inquest Into The Death Of Randy Wolfe

A public inquest into the death of Randy Wolfe will be held February 27 to March 3, 2023, at the Lloydminster Agricultural Exhibition Association at 5521 - 49th Avenue in Lloydminster. The first...

More Health Care Workers on Track to Join Saskatchewan's Health Care System

Saskatchewan continues to make progress in attracting and recruiting health care workers from home and abroad as part of the province's Health Human Resources (HHR) Action Plan to recruit, train,...

Report on Francophone Immigration Tabled Today

The Advisory Committee on Francophone Affairs today tabled its report on Francophone immigration, presenting a copy to Parks, Culture and Sport Minister Laura Ross. "Increasing immigration to the...

Canada and Saskatchewan Invest in Infrastructure Projects to Strengthen Communities

Today, Dominic LeBlanc, Minister of Intergovernmental Affairs, Infrastructure and Communities, and Saskatchewan's Government Relations Minister Don McMorris, announced more than $19.7 million in...

Crown Land Grazing Rates Adjusted for 2023

The Government of Saskatchewan is freezing the 2023 rate charged to producers who lease Crown grazing land. Additionally, for 2023, lessees who must reduce their stocking rates on Crown land due to...

Governments of Canada and Saskatchewan Invest $6 Million in Livestock and Forage Research

A total of $6 million in funding was announced today by Canada's Minister of Agriculture and Agri-Food Marie-Claude Bibeau and Saskatchewan Agriculture Minister David Marit for livestock and forage...

EGADZ Launches Missing Youth Saskatchewan App

EGADZ is launching a new app to reduce the number of young people who are reported missing from government care. The Saskatoon Police Service and the Government of Saskatchewan joined EGDAZ for a...

Saskatchewan Sees Strong Growth in Wholesale Trade

Saskatchewan's trade strength continues to build, with the value of wholesale trade seeing an increase of 26.7 per cent between November 2021 and 2022. This is the highest increase among the...

Have Your Say On The Next Wascana Centre Master Plan

The Wascana Centre Master Plan provides a roadmap to guide growth, development and sustainability in Wascana Centre. In 2023, the plan will be renewed, and we need your voice to shape the future...