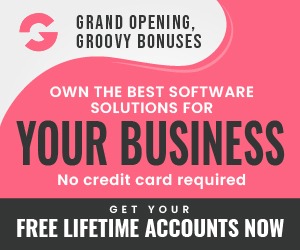 Education and Training Incentive Supports Adult Learners

Starting July 1, a new Education and Training Incentive (ETI) will be available to support adults with low incomes to complete their high school education, workforce or skills training programs....

Settlement Reached With Purdue Pharma Canada For Opioid Damages

Further to the Government of British Columbia's announcement this morning, opioid manufacturer Purdue Pharma Canada has agreed to a first of its kind settlement in which it will provide...

SaskTel donating $50,000 to Ukrainian Canadian Congress to support Ukrainians settling in Saskatchewan

SaskTel today announced, that it is making a one-time donation of $50,000 to the Ukrainian Canadian Congress of Saskatchewan (UCC) to help support Ukrainians coming to Saskatchewan to escape the...

Charitable Gaming Grants Support Volunteer Based Organizations Across The Province

The Saskatchewan Liquor and Gaming Authority (SLGA) is providing approximately $2.2 million in charitable gaming grants to close to 1,000 groups and organizations across the province, including in...

Short Line Railways Receive a Boost

More investment is on the way for short line rail through the Government of Saskatchewan's Short Line Railway Improvement Program (SRIP).   The SRIP grants of $530,000 will assist with track...

Province Announces 2022 Saskatchewan Order of Merit Recipients

Today, Lieutenant Governor Russ Mirasty announced the eight newest recipients of the Saskatchewan Order of Merit, the province's highest honour. These remarkable individuals will be invested at a...

Investor Alert: FX Trading Index Limited

The Financial and Consumer Affairs Authority of Saskatchewan (FCAA) warns investors of the online trading platform FX Trading Index Limited. "If an online trading platform is not registered in the...

Provincial HIV Testing Day Proclaimed In Saskatchewan

Know Your HIV Status Saskatchewan has proclaimed June 27 as the Provincial Human Immunodeficiency Virus Testing Day, which coincides with the annual National HIV Testing Day in Canada and the...

Canada Day Festivities Return to Sask Parks

Canada Day celebrations will be taking place in a number of provincial parks on Friday, July 1, with a variety of themed activities and offerings. "Our parks have planned a day full of...

Government Of Saskatchewan Thanks Teachers For A Successful 2021-22 School Year

The Government of Saskatchewan appreciates the commitment and dedication to students that teachers and school staff offered throughout the 2021-22 school year. Teachers and school staff across the...