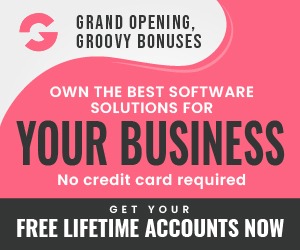 Strong Building Construction Investment

Saskatchewan First Among the Provinces in Year-over-Year Increases Today, Statistics Canada released November 2021 Investment in Building Construction numbers, with Saskatchewan seeing a 16.8 per...

Saskatchewan Health Authority Omicron Surge Plan

The Saskatchewan Health Authority has updated its COVID-19 surge plan based on the expected increase in demand and increase in staff absenteeism due to the Omicron variant. This plan includes five...

Phoenix Group Supporting The Royal Saskatchewan Museum's Virtual Poetry Slam For New Home Exhibit

The Royal Saskatchewan Museum (RSM), the Phoenix Group and the Friends of the Royal Saskatchewan Museum are excited to announce the Earth Day Poetry Slam Contest. In Spring 2022, the RSM will debut...

Public Health Orders Extended to February 28

Saskatchewan's current public health orders will be extended to February 28, 2022.  Under the current public health orders, masking is mandatory in all indoor public spaces including schools;...

Third Dose/Booster Data Available in Vaccination and Breakthrough Report

Based on the COVID-19 Vaccination and Breakthrough Infections report for the month of December, COVID-19 vaccinations continue to protect against the more severe COVID-19 illnesses.  Of the 4,621...

New Funding to Increase Family-based Care Options for Children with Specialized Needs

The Government of Saskatchewan is partnering with the Saskatchewan Foster Families Association to launch Phase Two of the Parent Resources for Information, Development and Education (PRIDE) Levels...

Investor Alert: Watch Out for EliteFx Inc.

The Financial and Consumer Affairs Authority of Saskatchewan (FCAA) is warning investors of  EliteFx Trader Inc. EliteFx Trader Inc. is an online trading platform offering Saskatchewan residents an...

Governments of Canada and Saskatchewan Invest $9 Million in Crop Research

Canada's Minister of Agriculture and Agri-Food Marie-Claude Bibeau and Saskatchewan Agriculture Minister David Marit announced a total of $9.1 million in funding today for new crop-related research...

Future Location Announced For New Elementary School In La Loche

Today, Premier Scott Moe and Education Minister Dustin Duncan joined with representatives from the Northern Lights School Division and the village of La Loche to announce the future location of a...

2021 Saskatchewan Clubroot Distribution Map Released

Today, the Government of Saskatchewan and SaskCanola released the 2021 Saskatchewan Clubroot Distribution Map, which outlines the rural municipalities (RMs) where clubroot has been...