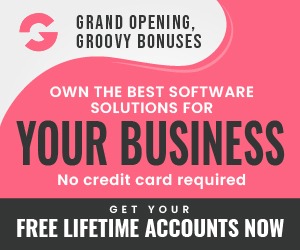 Public Health Orders Extended to February 28

Saskatchewan's current public health orders will be extended to February 28, 2022.  Under the current public health orders, masking is mandatory in all indoor public spaces including schools;...

Third Dose/Booster Data Available in Vaccination and Breakthrough Report

Based on the COVID-19 Vaccination and Breakthrough Infections report for the month of December, COVID-19 vaccinations continue to protect against the more severe COVID-19 illnesses.  Of the 4,621...

New Funding to Increase Family-based Care Options for Children with Specialized Needs

The Government of Saskatchewan is partnering with the Saskatchewan Foster Families Association to launch Phase Two of the Parent Resources for Information, Development and Education (PRIDE) Levels...

Investor Alert: Watch Out for EliteFx Inc.

The Financial and Consumer Affairs Authority of Saskatchewan (FCAA) is warning investors of  EliteFx Trader Inc. EliteFx Trader Inc. is an online trading platform offering Saskatchewan residents an...

Governments of Canada and Saskatchewan Invest $9 Million in Crop Research

Canada's Minister of Agriculture and Agri-Food Marie-Claude Bibeau and Saskatchewan Agriculture Minister David Marit announced a total of $9.1 million in funding today for new crop-related research...

Future Location Announced For New Elementary School In La Loche

Today, Premier Scott Moe and Education Minister Dustin Duncan joined with representatives from the Northern Lights School Division and the village of La Loche to announce the future location of a...

Government Launches the Second Phase of a Public Awareness Campaign on Interpersonal Violence and Abuse

The Government of Saskatchewan has launched the second phase of a public awareness campaign to address interpersonal violence and abuse. The campaign was produced through a partnership between the...

2021 Saskatchewan Clubroot Distribution Map Released

Today, the Government of Saskatchewan and SaskCanola released the 2021 Saskatchewan Clubroot Distribution Map, which outlines the rural municipalities (RMs) where clubroot has been...

No School Division Losses In First Quarter

There were no reported school division losses of public money during the first quarter of the 2021-22 school division fiscal year (September 1, 2021 to November 30, 2021). The Ministry of Education...

Saskatchewan Leads Nation in Job Growth in December

6,000 New Jobs Created Month-over-Month, Highest Growth Rate Among Provinces Today, job numbers released by Statistics Canada for December 2021 show Saskatchewan's month-over-month employment...