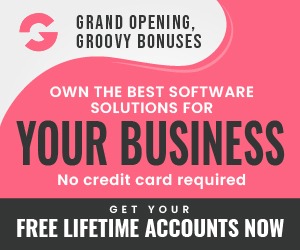 Investments In Provincial Parks And The Film Industry Will Benefit Saskatchewan Residents And Boost Economic Growth

The Parks, Culture and Sport Budget in 2023-24 will build a stronger Saskatchewan through increased funding for Saskatchewan's provincial parks and a growing film and television industry.  "These...

Investing to Support Saskatchewan's Current and Future Labour Force Needs

Saskatchewan's economy is driven by a diverse and talented workforce. In the 2023-24 Budget, the Ministry of Immigration and Career Training will continue to provide a variety of programs and...

Government Support for Saskatchewan Municipalities Grows 12 Per Cent to Record $503 Million

The 2023-24 Provincial Budget provides $503.0 million in direct support of Saskatchewan's growing municipalities, an increase of 12.1 per cent from last year's budget. This includes a record amount...

Environment Budget Balances Stewardship and Economic Growth

The Ministry of Environment's 2023-24 Budget will continue to protect Saskatchewan's natural environment, while ensuring sustainable economic activity in the province.  "Our government takes our...

Increased Investment In Post-Secondary Education Expands Training Opportunities

Saskatchewan's 2023-24 Provincial Budget will strengthen post-secondary education by expanding training programs, funding priority infrastructure projects and supporting students financially. The...

Increased Investment in International Trade Will Ensure Economy Remains Strong

A Strong International Presence Means More Jobs And Opportunity For Saskatchewan Residents The 2023-24 Budget supports a strong and growing economy by amplifying Saskatchewan's presence in...

Protecting Saskatchewan Communities, Improving Justice Services, Second-Stage Housing to Protect Women Leaving Dangerous Situations

The 2023-24 Provincial Budget includes over $1.0 billion in investments in public safety and the justice system. Justice Minister and Attorney General Bronwyn Eyre said the budget also protects...

Highways $776 Million Budget Makes Priority Investments That Support Economic Growth

The Ministry of Highways is investing $776 million to make our roads safer, strengthen key transportation corridors and support the province's forestry sector. "Roughly 70 per cent of...

Record Investment in First Nation and Métis Communities in Saskatchewan

The 2023-24 Provincial Budget sees continued investment in First Nation and Métis communities across Saskatchewan.  Approximately $249.1 million in targeted funding will be provided for First...

Higher Benefits, Enhanced Client Supports and Increased Funding for Partners in Social Services Budget

The 2023-24 Ministry of Social Services budget is a record $1.433 billion, an increase of $46.7 million or 3.4 per cent over 2022-23. This year's Social Services budget increases supports for...