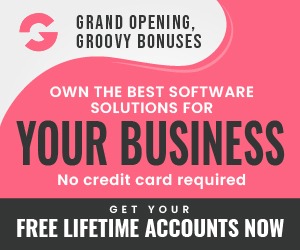 Construction Kicks Off On New Kindergarten To Grade 12 School In Blaine Lake

Crews are hard at work on a new school in Blaine Lake, led by the Saskatchewan-based company Graham Construction. Today, Premier Scott Moe joined with students and staff of Blaine Lake Composite...

May Long Weekend Marks Unofficial Start to Highway Construction Season

With spring in full bloom, many Saskatchewan people will be hitting the highway to go to a Provincial Park, visit friends, or spend time at the cottage. The Government of Saskatchewan wants drivers...

Investor Alert: Infinity4x

The Financial and Consumer Affairs Authority of Saskatchewan (FCAA) warns investors of the online trading platform Infinity4x. "Saskatchewan residents must be wary of platforms that offer...

Changes To PST Will Benefit Farmers And Agriculture Industry

Amendments to the Provincial Sales Tax (PST) regulations will provide greater clarity to farmers and help ensure that PST is applied fairly and consistently to farming and agricultural goods and...

COVID-19 Weekly EPI Report

Pharmacists Can Now Prescribe Paxlovid Effective today, Saskatchewan is expanding Paxlovid prescribing authority to approximately 170 select pharmacies across the province, as well as select...

Government of Saskatchewan Continues to Invest in Community Airports

The Government of Saskatchewan will invest $935,000 through the Community Airport Partnership (CAP) program, supporting 11 airports. When combined with local matching dollars, this represents...

Crop Report for the Period of May 10 to May 16, 2022

Large amounts of rainfall are generally improving topsoil moisture and pasture conditions in the province, while also delaying seeding, particularly in the eastern half of the province. Producers...

Spring Sitting of Legislature Highlights Saskatchewan's Plans to Get Back on Track

As the Spring sitting of the Legislature concludes today, Premier Scott Moe highlighted how Saskatchewan is getting Back on Track with key investments and economic growth fueled by fostering strong...

Help Young Wild Animals by Leaving Them Alone

The Ministry of Environment has a simple message for well-meaning people who want to rescue what appear to be orphaned young animals: please don't touch them.  Many animals leave their young alone...

Saskatchewan Releases Latest Oil and Gas Emissions Report

Provincial Oil And Gas Sector Has Reduced Greenhouse Gas Emissions By 60 Per Cent Since 2015 Today, the Ministry of Energy and Resources published its second Oil and Gas Emissions Management...