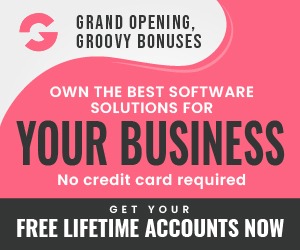 Zebra Mussels Intercepted Near Manitoba Border

Thanks to swift action by Ministry of Environment inspectors and conservation officers, a boat contaminated with invasive zebra mussels was intercepted at a watercraft inspection station near...

Line-up for Busker Festival in Wascana Centre Announced

The Provincial Capital Commission (PCC) is inviting the public to Wascana Centre for a day of family fun with local artists performing live around the urban park as part of its first-ever Busker...

COVID-19 Dashboard to Include Cases 0-11 Years

Starting today, daily case numbers will include ages 0-11 in the "COVID-19 new cases and vaccination status" table available at www.saskatchewan.ca/covid19-cases.  This data will be updated seven...

Saskatchewan Leads Provinces in Manufacturing Sales

Saskatchewan continues to lead the nation in economic recovery with July 2021 manufacturing sales increasing 56.8 per cent (seasonally adjusted) compared to July 2020, the highest increase among...

Protective Services Personnel Honoured With Medals For Exemplary And Long Service

Today, Lieutenant Governor Russ Mirasty will honour the latest recipients of the Saskatchewan Protective Services Medal in Regina. "Protective Services play an important role in ensuring the safety...

T Rex Discovery Centre Sets New Attendance Record

Saskatchewan's T. rex Discovery Centre (TRDC), home of Scotty, the world's largest Tyrannosaurus rex, set a new attendance record for the 2021 season. This year's attendance of 12,250 visitors...

Saskatchewan Issues New Provincial Emergency Order To Address Labour Mobility In The Healthcare System

The Government of Saskatchewan has issued a new Provincial Emergency Order to once again provide for health system labour mobility through greater flexibility in scheduling and redirecting health...

Key Wildlife Management Zones Targeted For CWD Testing

In order to understand the extent and distribution of Chronic Wasting Disease (CWD) in Saskatchewan, the Ministry of Environment is encouraging hunters to submit the heads of deer, moose and elk...

Province Strengthens Protection For Victims Of Sexual Violence

On September 15, 2021, changes to legislation that support victims fleeing sexual violence will come into force. The new amendments, laid out in The Residential Tenancies Amendment Act, 2021 and...

2021-2022 Saskatchewan Provincial Youth Council Announced

Twelve students will share their perspectives on education with Minister Duncan and the Ministry of Education as a part of the 2021-22 Youth Council.  They will fill an important role representing...